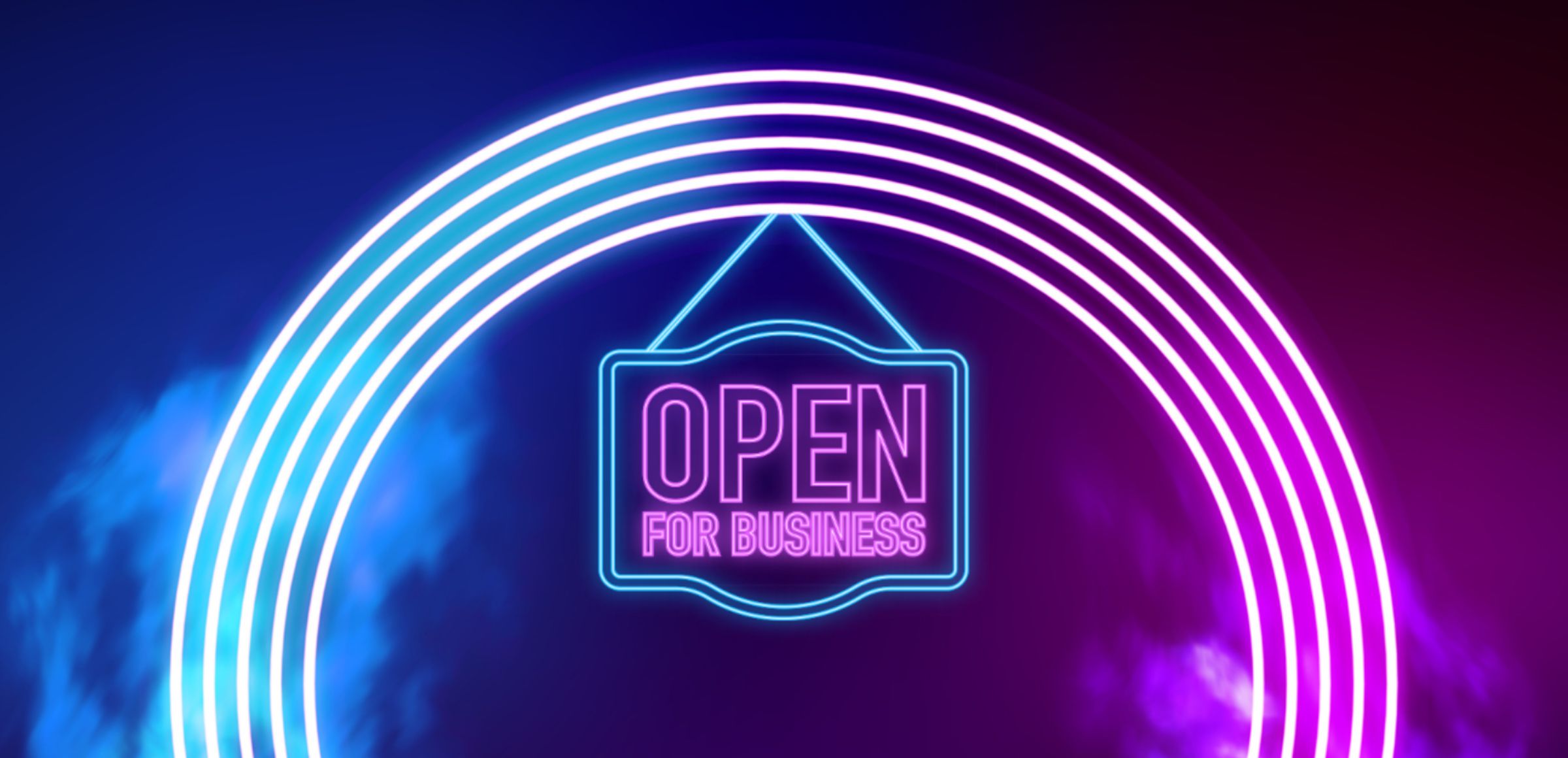 In part two of our series, we covered commerce in the metaverse. In part three, we talked about communities. In our final installment, we're going to look at some of the brands that have already dipped their toes in the metaverse space and some that have fully embraced the new direction we are heading.
But, how can brands know the best ways to enter into a space that hasn't yet been fully defined? The short answer is that they can't. In much the same way that brands had to learn to navigate the web in the early days, the same goes for the metaverse. Undoubtedly, some brands will make missteps and handle their early metaverse experiences poorly. Others will find great success with the right insights, and maybe a dash of luck to boot.
But, the brands that don't engage early enough stand a chance to be left behind, not just by other traditional brands who get it right, but also by the wave of digitally native upstart brands that are firmly rooted in the ecosystem and have the ability to adapt quickly in a rapidly evolving marketplace.
Let's review some of the ways that brands have made an impact on the metaverse for better or for worse, and look at opportunities for brands to start getting involved now.
A Picture is Worth a Thousand Tweets
As we've covered extensively in this series, NFTs are the property deeds of the metaverse. The whole idea of verifiable digital ownership, with built-in scarcity, is being developed through the proliferation of NFTs and they are setting the foundation for ownership in the metaverse. It makes a lot of sense that NFTs would be the first entry point for many brands. After all, most brands sell things, so moving to selling digital things isn't necessarily a huge leap.
As NFTs started to take hold in the spring of 2021, a few brands were quick to jump into the madness, mostly offering up cheap NFTs or NFTs for charity. The reviews were mixed. It felt like a publicity stunt to some consumers who were looking for an entirely new paradigm, while others were pleased to see big brands legitimizing the space so early.
Consumer brands like Taco Bell and Charmin were some of the earliest to mint a few NFTs and put them up on the popular NFT marketplace, Rarible. While it wasn't clear immediately why buyers would be interested in either brand's initial collections, both sold out quickly.
Charmin perhaps drew greater scrutiny for its collection and branded messaging, "We're always looking for new ways to help you Enjoy the Go, whether you're sitting on the toilet or participating in the crypto economy."
On the other hand, Deutsch LA, the agency behind the Taco Bell NFT launch seemed to have the right idea, as associate creative director Maria Snell said in one interview "Sometimes, instead of connecting with the masses, our goal is to connect with our fans, which makes the NFT world such an exciting space for us."
What Snell was really hitting on was that it's not about reach but more about connection. And, the early metaverse community is heavily focused on connection.
Several other brands began to take note of the dedicated NFT fanbase even though some media outlets were quick to declare the entire NFT market dead on arrival.
More Than a Pretty Picture
While handfuls of consumer brands followed the Taco Bell model of dropping a series of image and video NFTs and selling them cheap to get them in consumer's hands, one notable early entry upped the brand activation ante. In July, Coca-Cola announced its first move in the NFT world that included a collection of individual NFTs as a single 'loot box'. The collection was auctioned off for charity, bringing in over $575,000, with proceeds going to the Special Olympics.
But, Coca-Cola didn't stop with the NFT drop, they also threw a party complete with a multistory pop-up structure, surprise musical guests, and attendee prizes. While these types of event activations are commonplace for large consumer brands, Coca-Cola threw their party virtually, in the metaverse, on a decentralized virtual platform called Decentraland. Coca-Cola connected the dots between the rabid NFT community and the virtual platforms that will house the metaverse, and they met their fans at that intersection.
To tie everything together further, one of the items in the NFT loot box was a one-of-a-kind Coke bubble jacket virtual wearable, and the attendee prizes were virtual wearable t-shirts. With these wearable NFTs, Coke can spread its brand name across the metaverse on the virtual backs of virtual avatars in a very real ecosystem and digital marketplace.
Me, Myself, and My Avatar
Since then, many fashion brands have figured out that they have an opportunity to double their market between their real-world fans and the digital avatars associated with those fans.
While millions of avid gamers are familiar with virtual avatars, and billions of dollars have been spent on in-game digital goods, virtual avatars outside of specific game experiences haven't yet reached a critical mass. But, this is all about to change.
As new virtual platforms pop up, and internet users start to populate these destinations, we'll quickly move from the familiar social media profile image to a much more customizable 3D avatar. And, as the general belief is that our digital counterparts will travel with us from platform to platform, these avatars will likely be very personal to us, and we'll almost certainly emblazon them with the brand names and logos we most associate with.
Luxury brands like Dolce & Gabbana, Burberry, and Louis Vuitton are already exploring ways to get their designer styles into the digital realm, with some even considering new executive roles like 'chief metaverse officer'.
Luxury brands aren't the only ones stepping onto the virtual runway. New Balance recently partnered with metaverse avatar creators Ready Player Me to put virtual running shoes on avatar feet in conjunction with the London Marathon. Ready Player Me users can choose from three running shoe models that mimic the shoes they may already have in their closets.
While traditional fashion brands have one of the most clear-cut use cases in the metaverse with virtual avatars, they also face the real challenge of keeping up with digitally native brands like The Fabricant who have a different approach altogether. With the Fabricant's motto of "always digital, never physical", they free themselves to reimagine fashion in ways that don't have to adhere to traditional aesthetics or manufacturing methodologies. For traditional brands to compete, they have to learn to think in new ways about how we'll express ourselves in the metaverse.
Come Together, Right Now
While brands look to navigate these evolving virtual worlds with internet money and digital goods, they can't lose sight of the real-world changes that are happening across the social fabric of the internet in tandem with the metaverse growth.
Upstart IP brands who have made a killing selling thousands of profile image style NFTs, like Bored Ape Yacht Club, Cool Cats, and CryptoPunks, have also cultivated thriving communities of dedicated fans who have an ownership stake in the brand itself.
Brands selling NFTs and wearables have to understand that they are also sharing ownership in the brand and incentivizing consumers to promote the brand's success through that ownership. To maximize the rewards for everyone, these brands must form and support strong online communities.
We'll likely see a host of new community building tools over the next few years, but today Discord is the king of metaverse community building. The first question asked by many NFT enthusiasts when exploring a new project is "where is your Discord?"
Smart traditional brands are already recognizing the need to attract these communities and many have followed the lead of their digital competitors. After TIME magazine dropped a series of NFTs called TIMEPieces, they quickly moved to set up a Discord, open to the public, but with special channels unlocked for TIMEPiece owners.
Fox's hit series, "The Masked Singer", recently announced their own NFT project through a special site called "The Maskverse" where they prominently displayed the message "Be part of the conversation" with their own Discord link. And, Budweiser, who has fully embraced NFTs through a number of activations, now has a Discord link directly in their Twitter bio.
It remains to be seen how traditional brands will fare with this type of community building against digitally native brands, but it's a smart move to start building now.
In the world of blockchain transactions, it's now possible to say "I was into that before anyone else", and verify it with public transaction data. Being early means something, and it's harder than ever to fake your way in.
While it may sound counterintuitive, authenticity in the digital world is paramount. Everyone in the metaverse today is shaping the metaverse of the future, and brands that are willing to put in the work stand a good chance to be pillars in the foundation of this emerging new world.