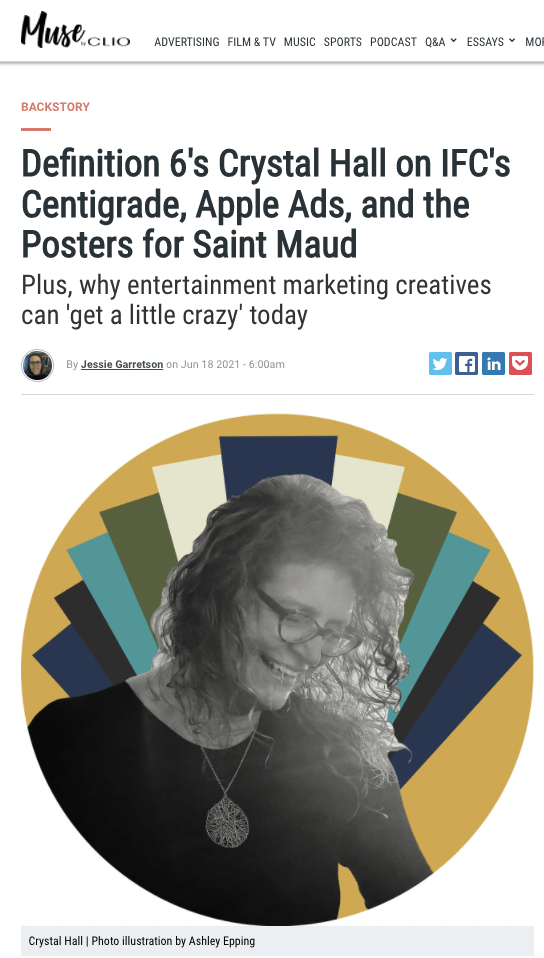 Crystal Hall, SVP/creative director at Definition 6, is an award-winning creative executive who has driven development for more than a dozen rebrands, digital experiences and cable channel relaunches, including Showtime, FX, The Movie Channel, Smithsonian Channel and truTV.
Prior to joining Definition 6, Hall founded and ran two creative agencies, Specter Hall and Spark+Sizzle. Before that, she spent 10 years as VP/creative director of network branding and design at Showtime Networks, where she led six network rebrands.
We spoke with Crystal for our Backstory series, where we chat with folks in the entertainment industry about their creative inspirations and more.