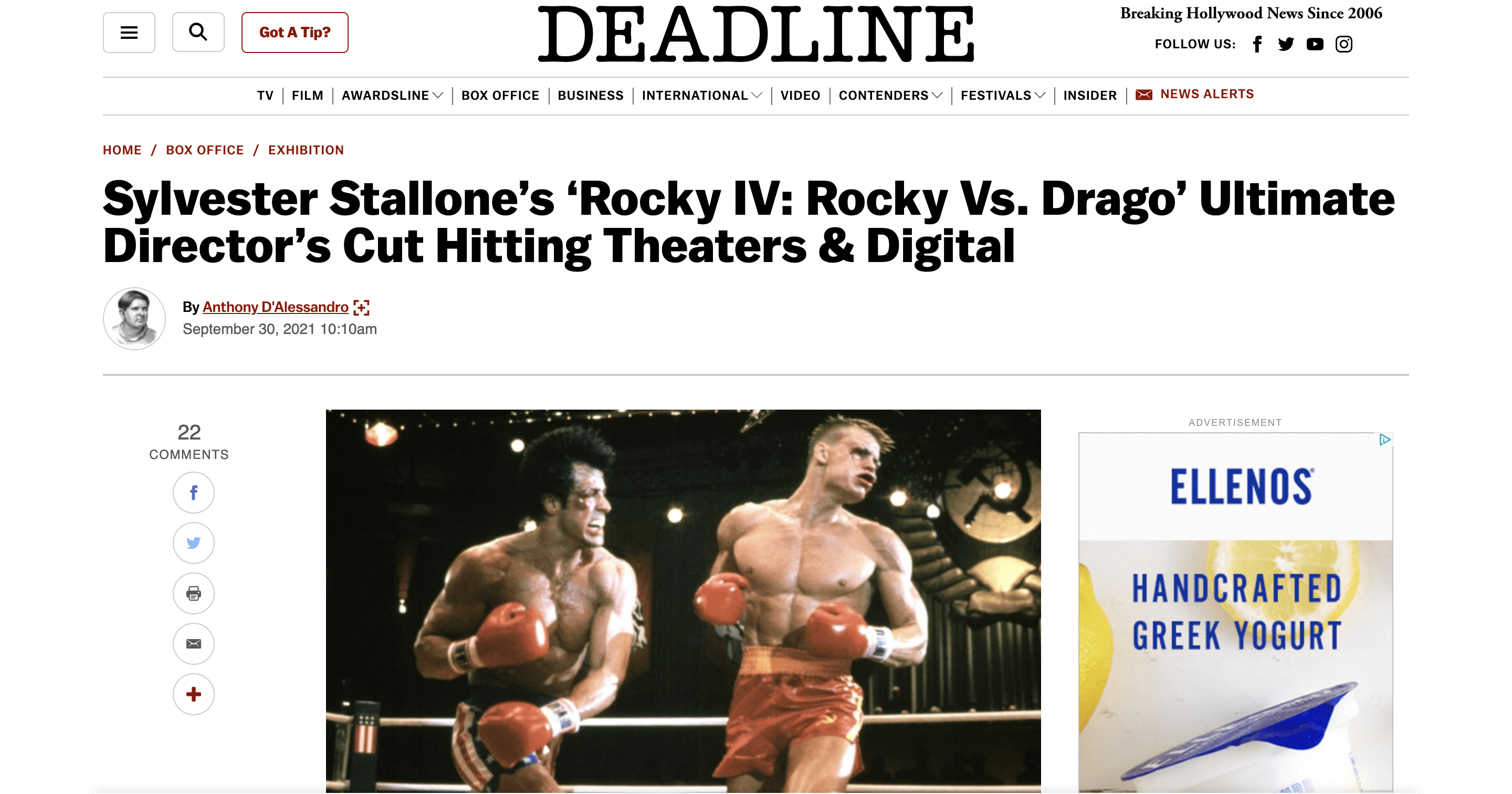 Sylvester Stallone has made an ultimate director's cut of Rocky IV, titled Rocky vs. Drago, that will hit theaters on Nov. 11 for an exclusive engagement via MGM and Fathom followed by the feature being available on-demand the next day.
Stallone has added 40 minutes of never-before-seen footage to the 1985 feature made during the U.S. Cold War with the Soviet Union, the movie having the Italian Stallion traveling to the USSR to defend his title again against Ivan Drago (Dolph Lundgren). Stallone wrote, directed and starred in the film, which grossed over $300M WW back in the day.
Watch a trailer for the director's cut below.