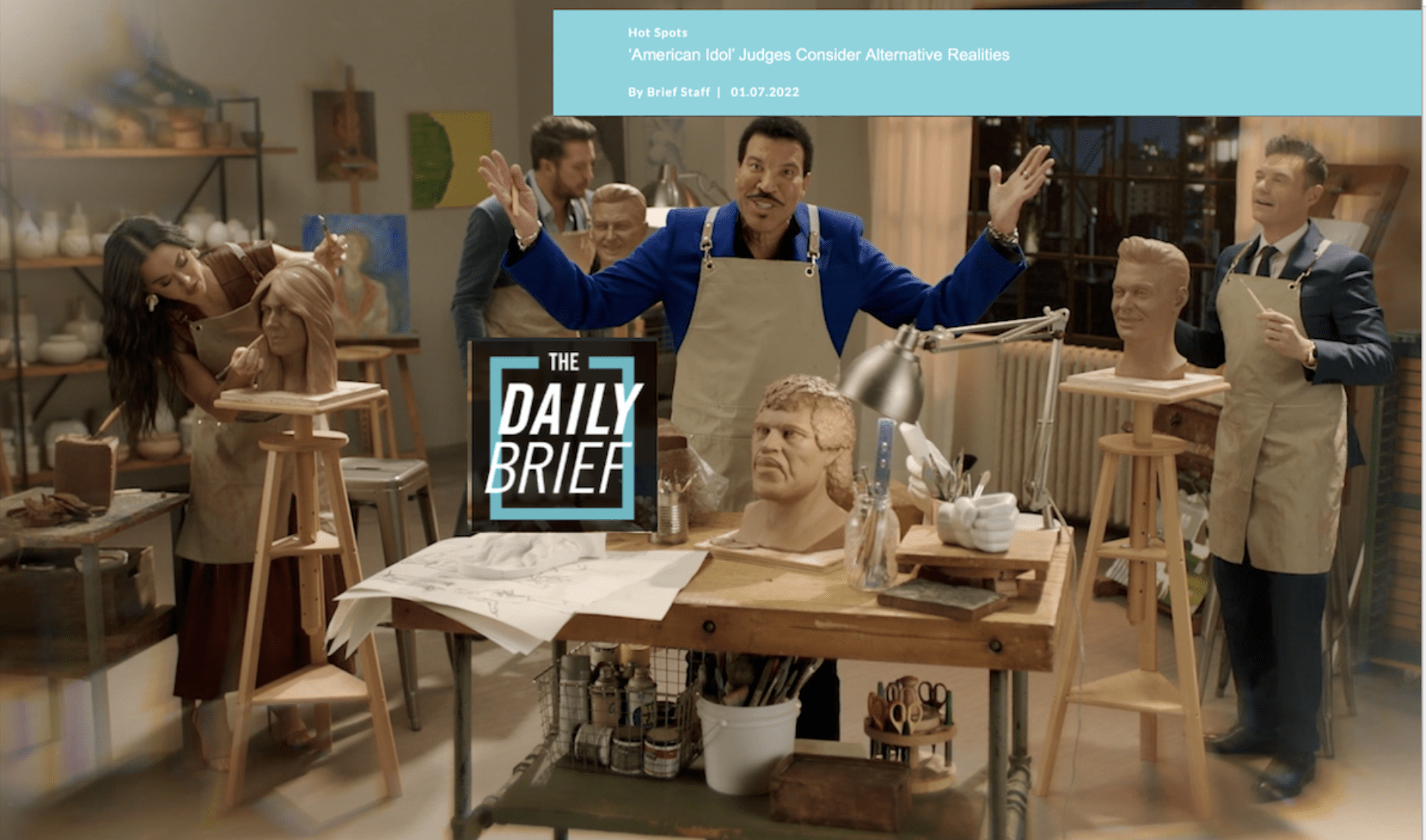 In this 90-second spot ahead of the premiere of American Idol on ABC, judges Lionel Richie, Katy Perry and Luke Bryan and host Ryan Seacrest consider what their lives would be like if they had never been discovered.
Richie's alternate career in sculpting is suspiciously reminiscent of his 1984 hit video for his Billboard Hot 100 number-one single "Hello," while Perry's mirror universe job involves her selling the explosive namesake of one of her Hot 100 toppers. Bryan's non-musical gig involves tending bar while serving up some of the lyrics to his 2020 single and Country Airplay number-one "One Margarita," and as for Seacrest, well, if Idol hadn't come along, he apparently would be bringing his signature energy to a bar mitzvah near you.
Produced by Black Label Content at Ace and Mission Studios in Los Angeles, this two-day "contentpalooza" included five sets for the on-air promo, seven sets for the photo shoot as well as additional sets for marketing and EPK shoots.