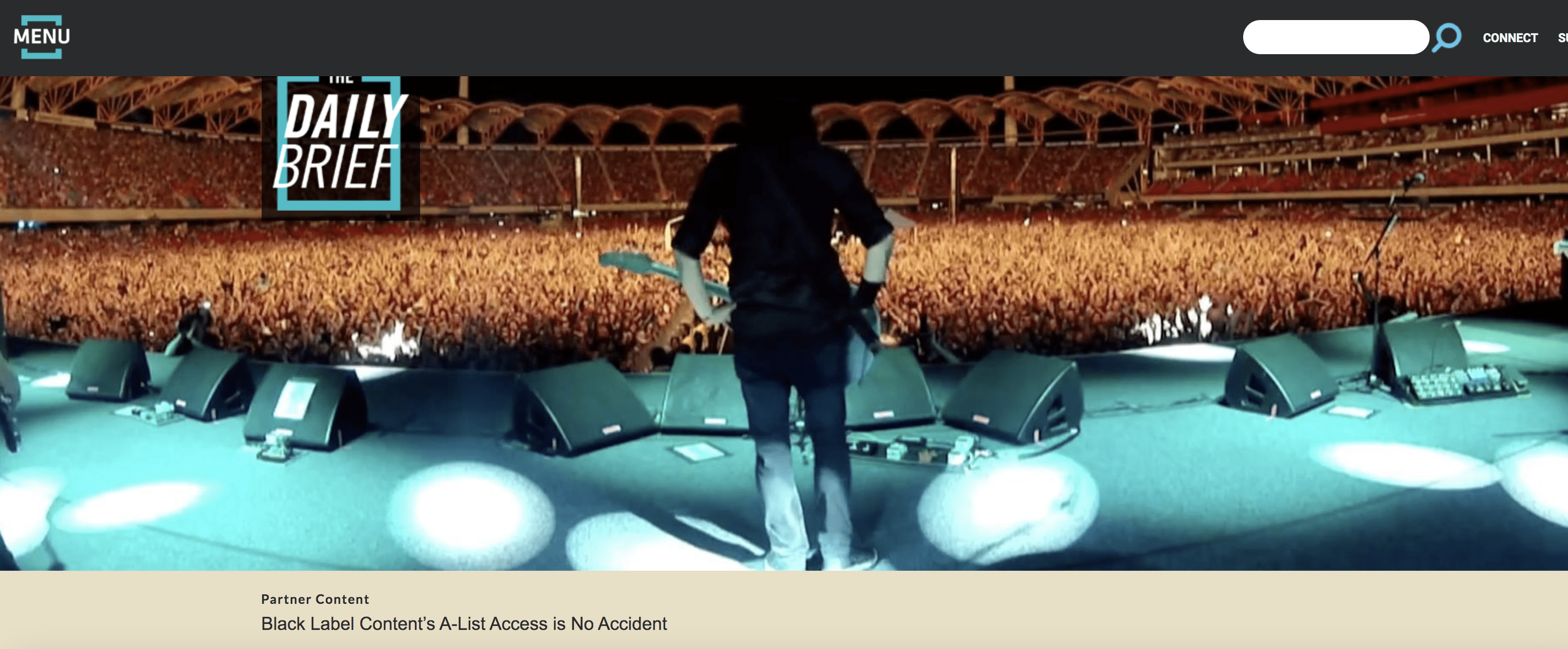 Black Label Content's brand has been about putting top-tier talent and filmmakers in front of and behind the camera since the Los Angeles-based agency launched in 2010.
Joseph Uliano, BLC founder and executive producer, got his start in entertainment producing music videos and content for many top musicians, including Bruce Springsteen, Foo Fighters and Dave Grohl, Michael Jackson, Gwen Stefani, Dave Matthews, Bob Dylan, Britney Spears, Taylor Swift, Rhianna, Beck, Lil Wayne, Lana Del Rey, Tim McGraw, Faith Hill, The Black Keys, Justin Timberlake and many more. Having a front row seat for the music-video boom and working with platinum-level artists is where the team earned its stripes; it's also where it became an award-winning company garnering two Grammys and many MTV Video Music Awards along the way.
So when BLC's business evolved to include television, it only made sense for Uliano to bring that same team with its vast expertise along with him.