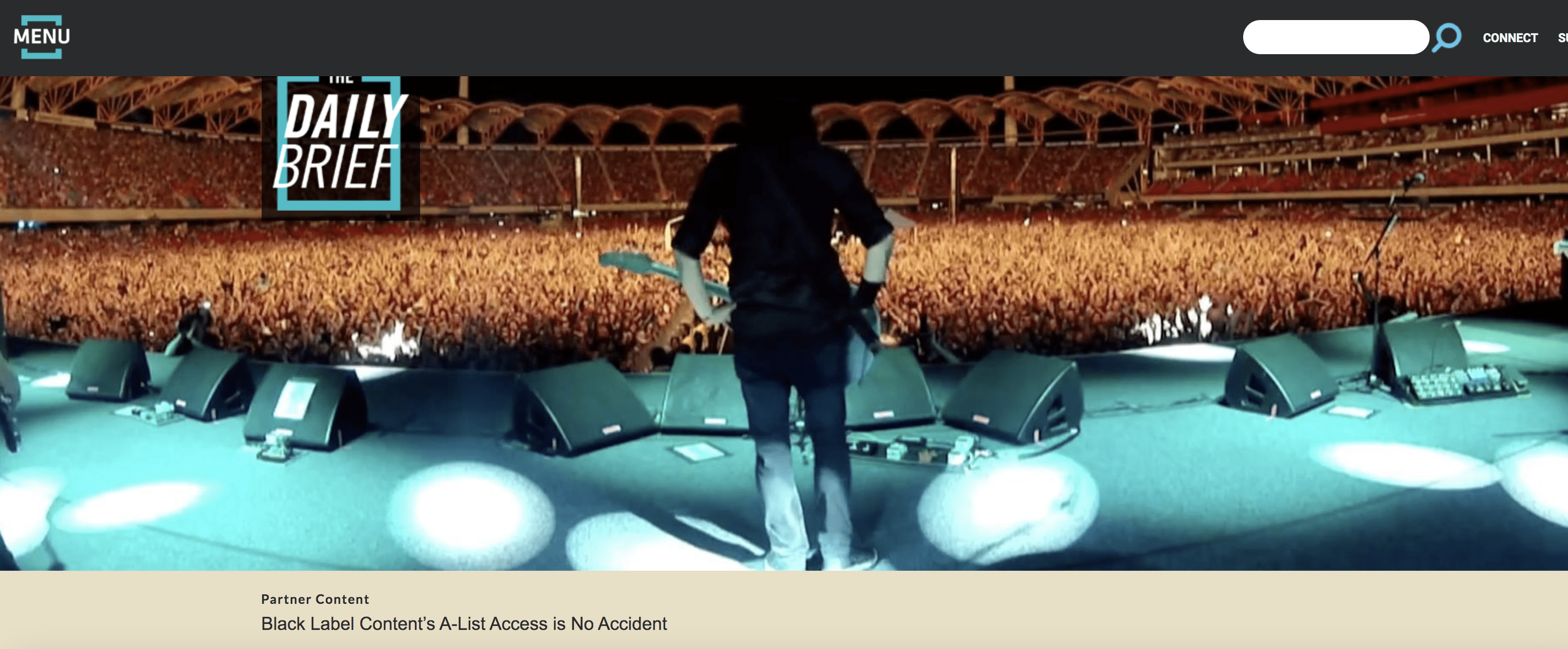 Black Label Content's brand has been about putting top-tier talent and filmmakers in front of and behind the camera since the Los Angeles-based agency launched in 2010.
Joseph Uliano, BLC founder and executive producer, got his start in entertainment producing music videos and content for many top musicians, including Bruce Springsteen, Foo Fighters and Dave Grohl, Michael Jackson, Gwen Stefani, Dave Matthews, Bob Dylan, Britney Spears, Taylor Swift, Rhianna, Beck, Lil Wayne, Lana Del Rey, Tim McGraw, Faith Hill, The Black Keys, Justin Timberlake and many more. Having a front row seat for the music-video boom and working with platinum-level artists is where the team earned its stripes; it's also where it became an award-winning company garnering two Grammys and many MTV Video Music Awards along the way.
So when BLC's business evolved to include television, it only made sense for Uliano to bring that same team with its vast expertise along with him.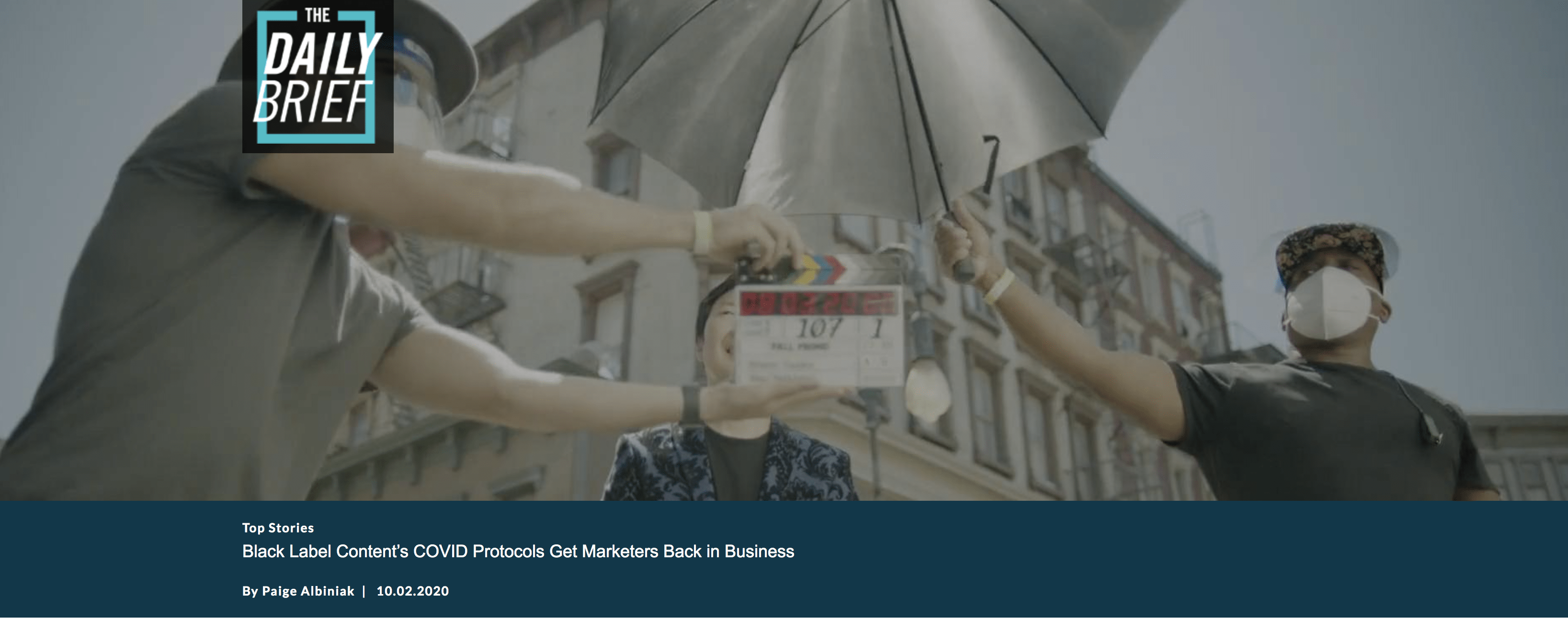 Shooting live-action content during the pandemic is challenging but doable as creative agency Black Label Content has proven by implementing a raft of stringent COVID-19 protocols for clients such as Disney and Fox.   "The goal was always to get back to work with the creative quality that we had before. The question was how do we get there without sending cameras to people's homes but pretending like we're shooting live on set somewhere," said Joseph Uliano, executive producer and founder of Black Label Content.
Original Content Produced by Black Lable Content "Dinner with Don" had been announced recently as a 10 episode series in which the legendary performer would dine and chat with major stars including Billy Crystal, Robert De Niro, Jimmy Kimmel, Amy Poehler, Vince Vaughn, Paul Rudd, Marisa Tomei, Snoop Dogg and Martin Scorsese.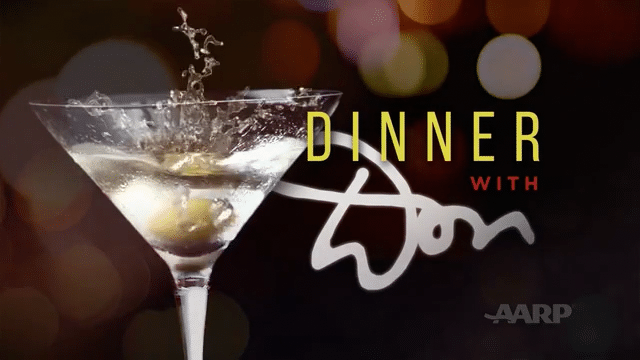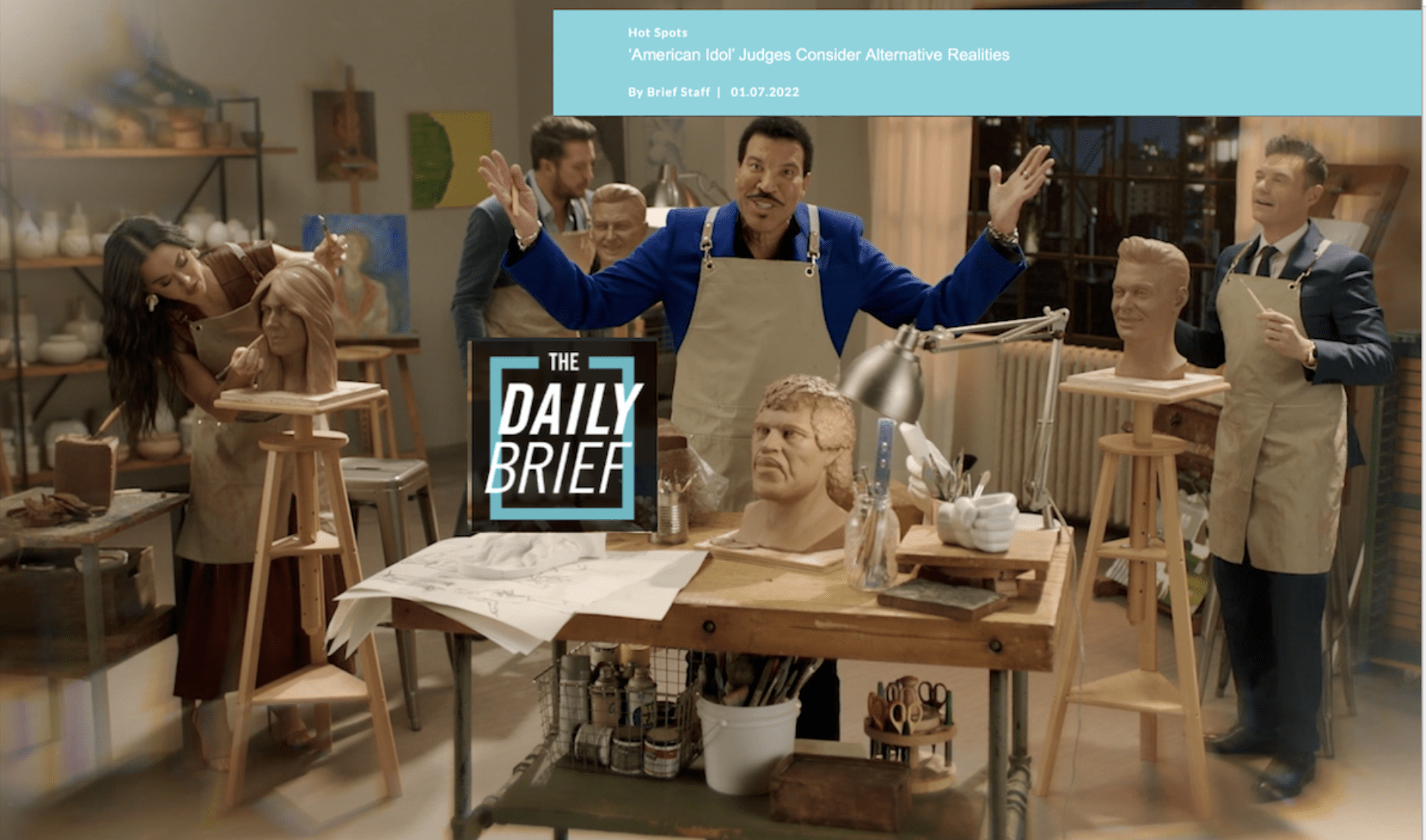 In this 90-second spot ahead of the premiere of American Idol on ABC, judges Lionel Richie, Katy Perry and Luke Bryan and host Ryan Seacrest consider what their lives would be like if they had never been discovered.
Richie's alternate career in sculpting is suspiciously reminiscent of his 1984 hit video for his Billboard Hot 100 number-one single "Hello," while Perry's mirror universe job involves her selling the explosive namesake of one of her Hot 100 toppers. Bryan's non-musical gig involves tending bar while serving up some of the lyrics to his 2020 single and Country Airplay number-one "One Margarita," and as for Seacrest, well, if Idol hadn't come along, he apparently would be bringing his signature energy to a bar mitzvah near you.
Produced by Black Label Content at Ace and Mission Studios in Los Angeles, this two-day "contentpalooza" included five sets for the on-air promo, seven sets for the photo shoot as well as additional sets for marketing and EPK shoots.
Most spots hide the effort it took to make them, wishing to immerse the audience in the act of watching them. But every now and then you get a spot that revels in its own audacity, and wants the viewer to revel in it, too. Like this 2014 Oscars promo directed by Paul Feig and starring that years' host, Ellen DeGeneres:
If you watch that PromaxBDA Gold Award-winning little gem a few times – and really, you should – questions inevitably arise. Is Ellen's march through the city streets really all one take? And if so, how did they do that? And how did a star like Ellen ever find the time to memorize a song and learn such a complicated-looking dance sequence? And how many dancers are in this thing, anyway?
Obviously, there are a ton of moving parts behind the scenes of such a production, and if you're going to ask someone about how they fit together, you might as well ask the guy who is, well, fitting them together. Black Label Content owner Joseph Uliano served as executive producer on the promo, a role he has played many times throughout a long career producing and creative-directing music videos, commercials, films and live events. If you're going to do a single-take promo for one of the world's biggest live television events with one of the world's biggest media personalities and more than 250 dancers on the ABC back lot, Uliano's your guy.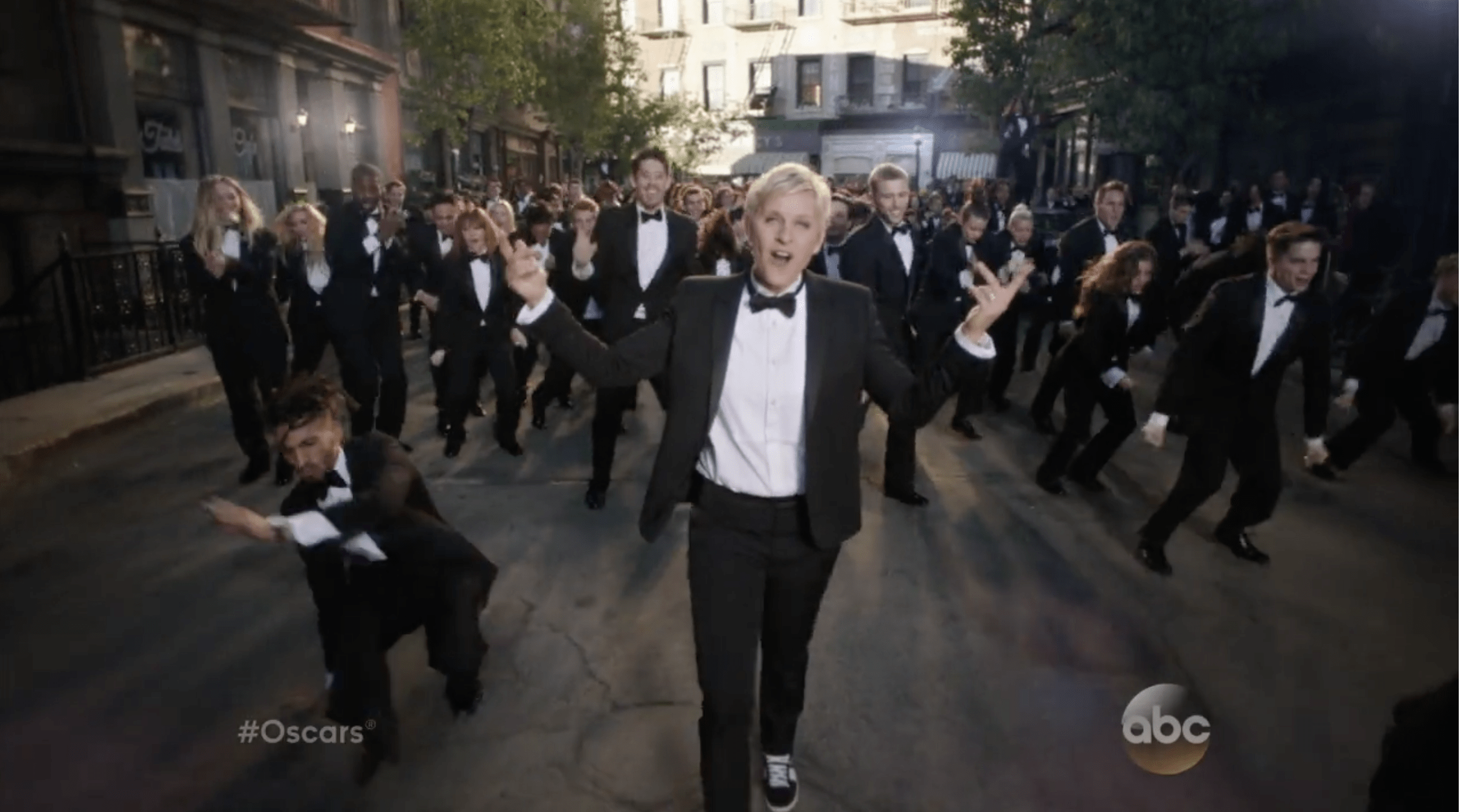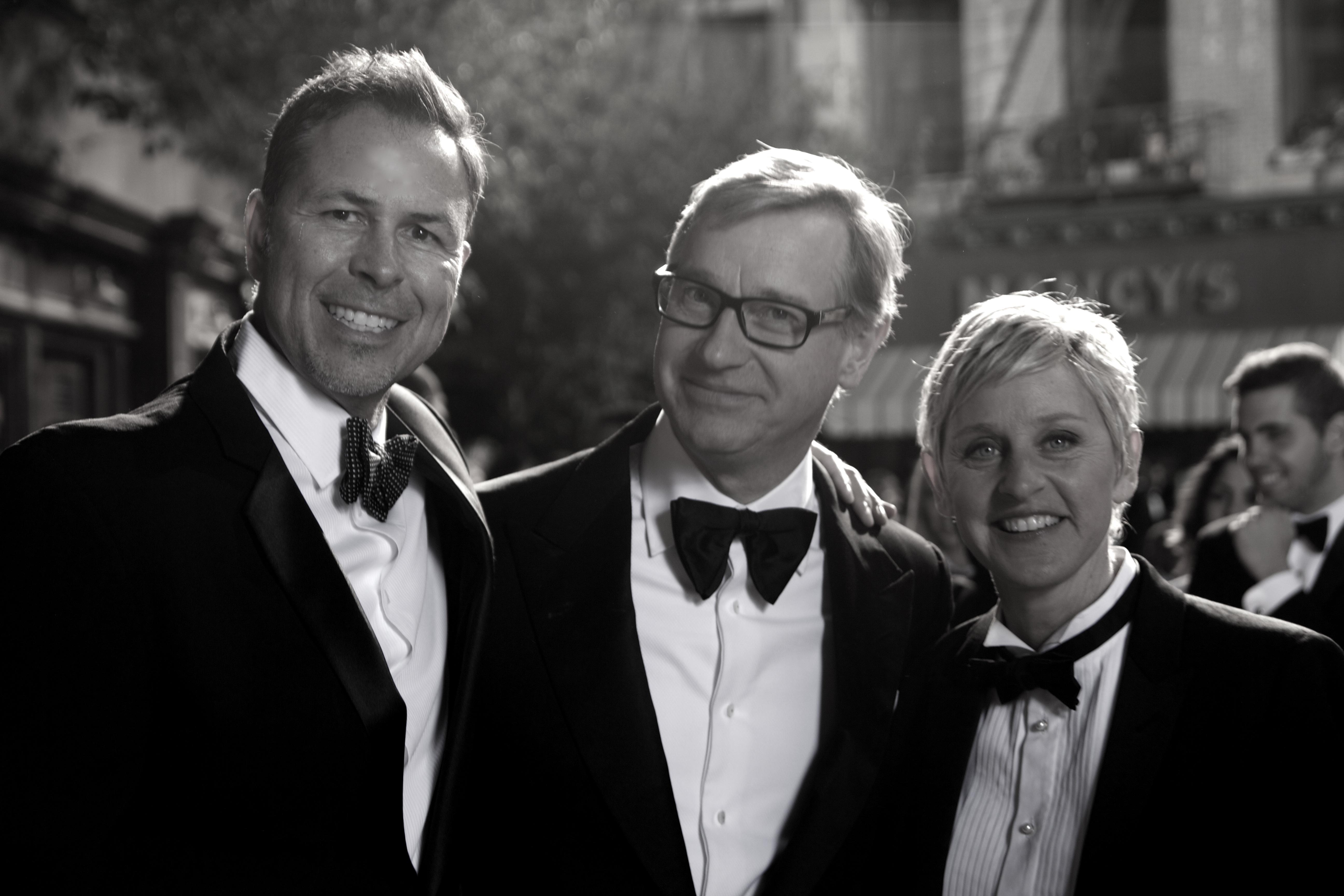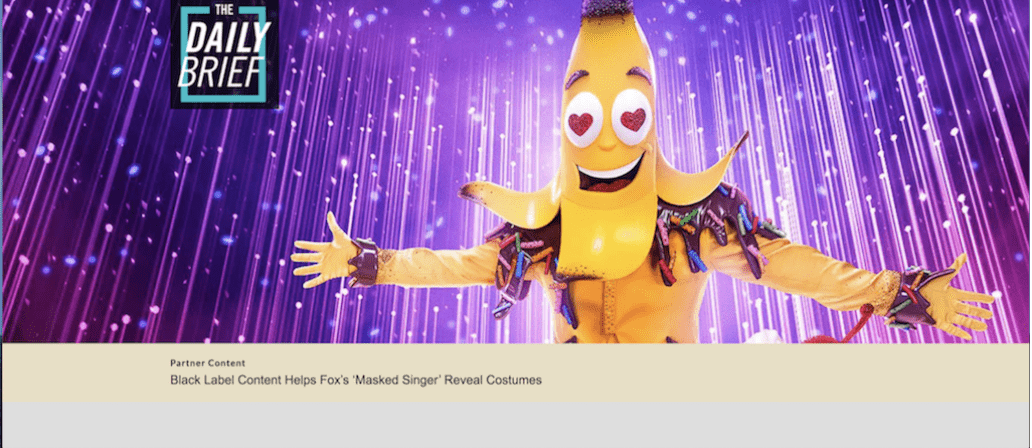 Fox teamed up with Los Angeles-based creative studio Black Label Content to create the first official spot for the show's sixth season, which premieres across two nights Wednesday, Sept. 22 and Thursday, Sept. 23 and will feature a double unmasking. Part of the show's fun for viewers is trying to decipher the clues before the judges figure out the celebrities' identities.
The spot was shot on location in Venice Beach, at Red Studios in Hollywood and in Pasadena over a three-day period, keeping all of the costumes and characters undercover. The shoot was conducted using the highest levels of COVID protocols and in a heat wave, which caused the actors to have to come in and out of the elaborate Masked Singer costumes every 15 minutes in order to stay cool.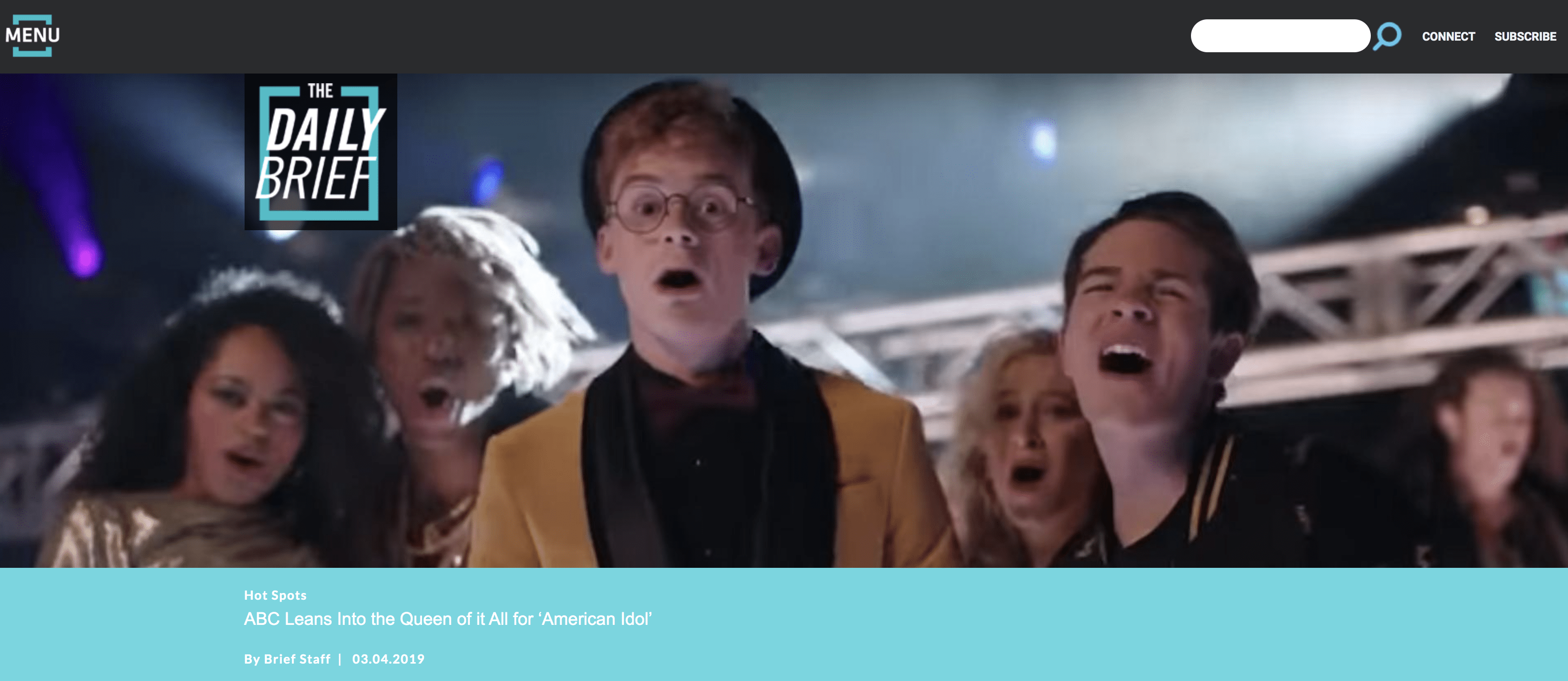 Shot two days before the Oscars in the iconic Hollywood Roosevelt Hotel, this year's contestants on American Idol got the platform of a lifetime by appearing in a Queen-inspired promo during the Academy Awards. Covering the Queen tune "Don't Stop Me Now," this year's crop of crooners participated in a continuous shot video that took them through an elevator, dressing and green rooms before ending up on a rooftop stage.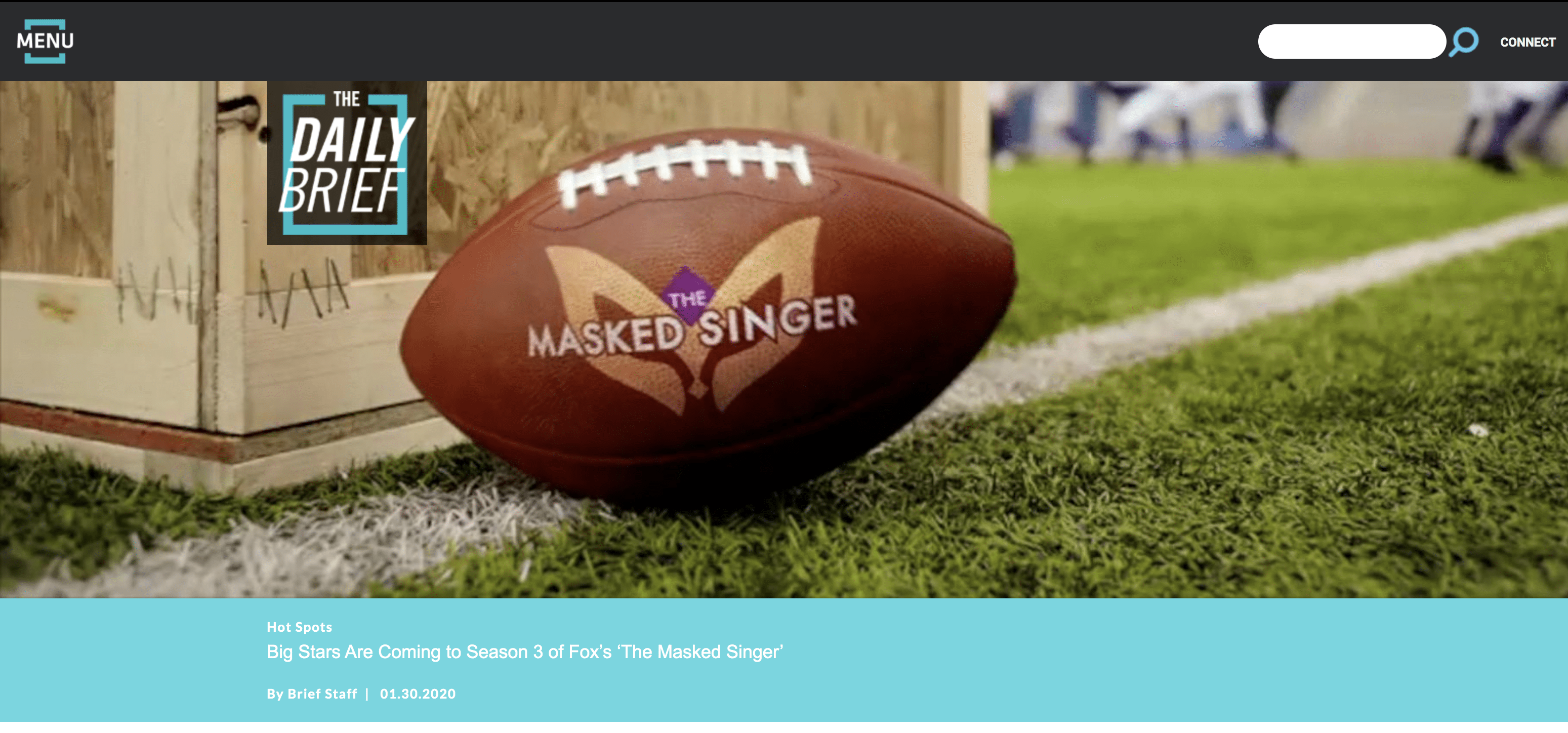 Fox is getting ready to premiere its biggest season ever of The Masked Singer, with season three premiering after the Super​ Bowl LIV on Sunday, Feb. 2.
In the above promo by Black Label Content, host Nick Cannon personally delivers the crazy costumes in large wooden boxes to the various contestants. Viewers get sneak peeks of this season's upcoming characters, including the mouse, the robot, the llama, the frog, the banana ("The costume you picked is very appealing," Cannon says, "I gotta split!") and the one-eyed monster.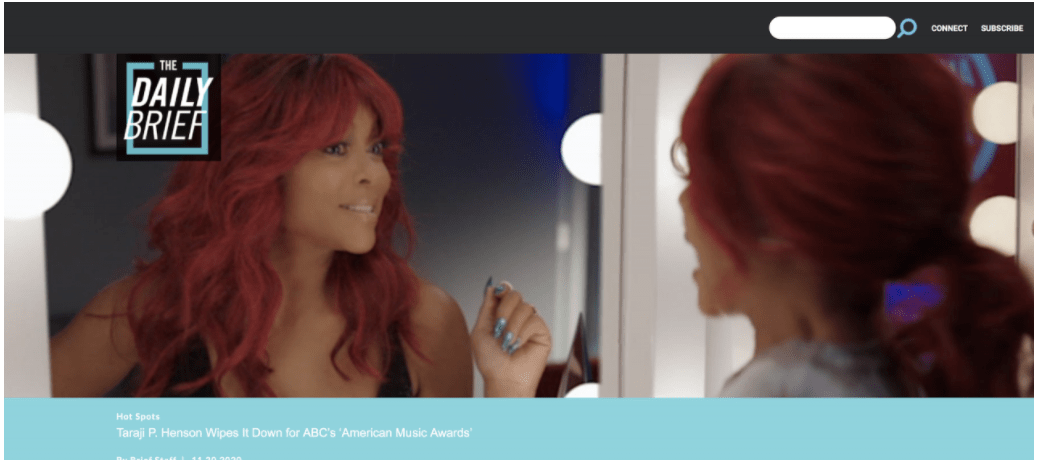 ABC partnered with Los Angeles-based Black Label Content on the spot, which features Henson arriving in her dressing room in (still pretty glamorous) sweats and leaving all glammed up in black leather.