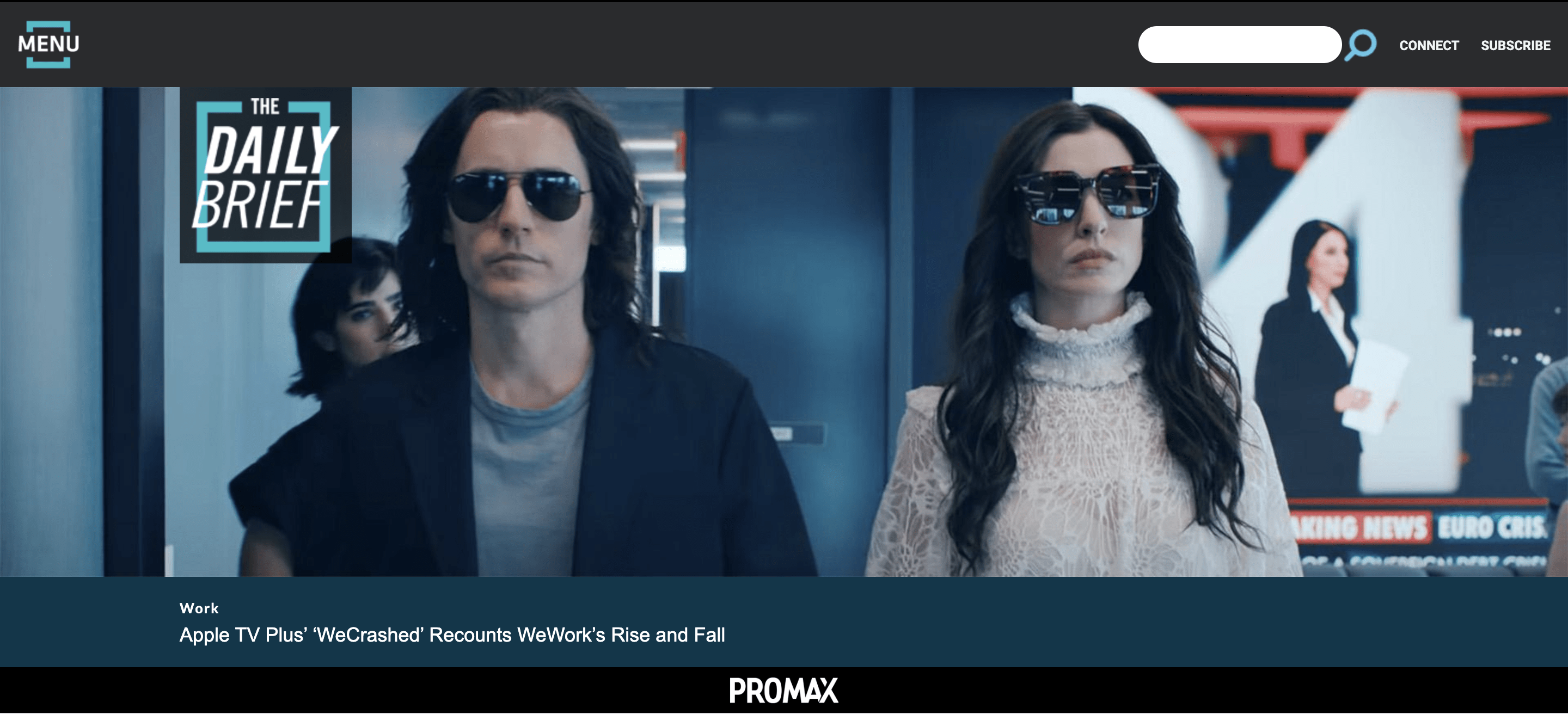 Jared Leto and Anne Hathaway ride a startup rollercoaster in Apple TV Plus' WeCrashed, in which the two Oscar winners play husband-and-wife entrepreneurs Adam and Rebekah Neumann at the center of the rise and fall of WeWork.
"Who wins in a fight? The smart guy or the crazy guy? Are you crazy enough?" asks one of WeWork's wealthy funders in the official trailer.
Based on the Wondery podcast, "WeCrashed: The Rise and Fall of WeWork," the eight-episode limited series follows the company as it grows from a single co-working space into a global brand worth $47 billion. Then, as it tried to go public, everything fell apart.
Studio City, Calif.-based creative agency Tiny Hero collaborated with Apple TV Plus to produce a taut and tense trailer, which follows the two leads as they build their dream together.